Oxford Town and Gown
We hope you are all safe and well during these uncertain times.
It is with great sadness that we must officially announce the cancellation of the Oxford Town and Gown 2020. We have put a lot of time and effort into exploring postponement over the last six weeks. We're sure you'll understand it takes many stakeholders to line up to reschedule an event like this, and of course it's even more challenging during these unprecedented times. We have looked closely at the figures, and the financial risk to the charity is too great to proceed given that we still have no real understanding about whether mass participation events will be allowed to go ahead in the autumn. Instead, our time and energy will be put into making sure 2021 is a huge success and we can focus on getting the event back on its feet.
Some of you have been enquiring about refunds and we'd just like to explain our position on this.
The Oxford Town and Gown is one of the highest net fundraising events for Muscular Dystrophy UK (MDUK).
As there is no compulsory fundraising element for this event, we rely solely on registration fees to cover our costs. With this in mind, and in line with our terms and conditions which you will have ticked when registering, we regret to advise that no refunds will be given.
We hope that you will understand the need to support us at this difficult time. MDUK are facing the biggest threat in our 60 years with the loss of up to half our forecast fundraised income (£2.8m), just when our help is most critically needed by those that we serve.
70,000 people in the UK who live with muscle-wasting conditions, and their loved ones, are relying on us to continue delivering our vital services now and in the future, and your kindness will help us to help them in their hour of great need.
Thank you for your patience over the past weeks whilst we came to this difficult decision.
We will be opening registrations for 2021 in the coming days.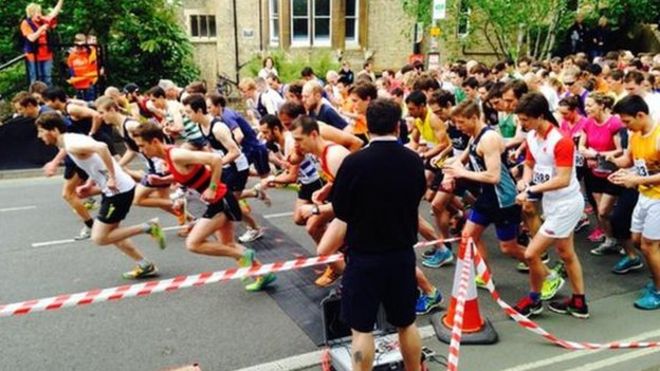 Oxford Town and Gown route
The 2020 route is to be confirmed, but is likely to remain very similar to the 2019 route shown with minor amends. The start is on South Parks Road, which is a five-minute walk from the Event Village. There will be signage from the Event Village as well as announcements on the PA.
The finish is in University Parks, going into the Event Village where runners will be cheered by crowds and the event compere.
The route takes you on to Oxford High Street and round the back roads of many of Oxford's historic colleges. As you loop around the closed roads and soak up the atmosphere of the crowds, you'll enter University Parks for the final 3km of the route. After running along the River Cherwell, you'll finish your race in front of the Event Village and Cricket Pavilion.
Fun fact about the route:
Some of the historic colleges you run past date back to the 13th century!
Fundraising Online
Set up a JustGiving page to kickstart your fundraising for Muscular Dystrophy UK
Fundraising Online
Set up a JustGiving page to kickstart your fundraising for Muscular Dystrophy UK
Fundraising ideas
Download our fundraising guide. You'll find tips to take your fundraising to the next level!
Photos
Race photos from 2019 are available from Sussex Sport Photography, who donate a percentage of every sale to Muscular Dystophy UK. Over the past 5 years over £1,700 has been donated through purchases accross the Town and Gown Series. Simply search your race number and your photos will appear. We hope you find one you like!
If you took part in Oxford Town and Gown 2017 or 2018, these photos are still available and can be viewed and purchased via the buttons below.
2019 Results
2019 are available on the following below
Results from previous years
You can compare your times with 2018 and 2017 using the following links
Oxford Town and Gown Partners
For more information and to apply to become a partner visit our sponsors page